You Make a Difference
Embark on a journey of inspiration and elegance with this expertly curated collection. Dive into the rich depths of Partners Coffee, promising an unparalleled experience for the palate. The sleek Swig travel mug stands ready to hold your brew, ensuring warmth with every sip. A desk top plate, graced with a profound John F. Kennedy quote, serves as a daily nudge towards impact and change. Complementing this is the "YOU MATTER" set of pop-open cards, a trove of daily affirmations. Every item, beautifully nestled in our keepsake box with tissue, wax seal & ribbon, captures the essence of motivation and refined taste.
We always do our best to ship items out swiftly! In most cases, orders are shipped out the same day (if ordered before 12pm EST) or the next business day.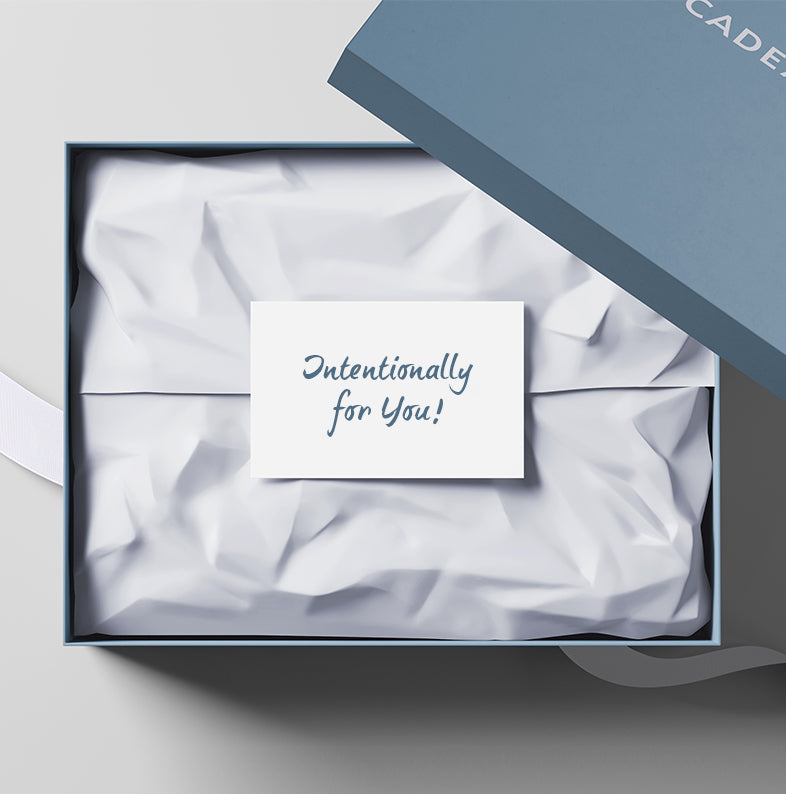 More than just a gift provider: we are your trusted partner
At Shop Cadeaux, we believe that every gift tells a story, a story of connection, appreciation, and genuine relationships. Our suite of services ensures that each gifting experience is memorable, personalized, and truly reflective of the sentiment you wish to convey.