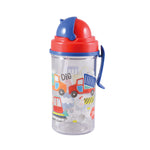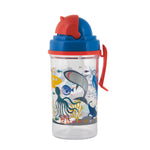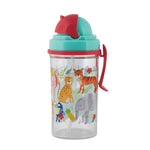 This durable BPA free and clear bottle does the job! Flip the lid to reveal a silicone bendy straw making it extra easy to slurp on the go! Designed to fit the bottle holder in Backpacks.
Size: Bottle: 17x6.5cm Capacity: 350ml
Recommended Age: 3+
Warning: Please note if this item is dropped it will crack/ break and it is not shatterproof.