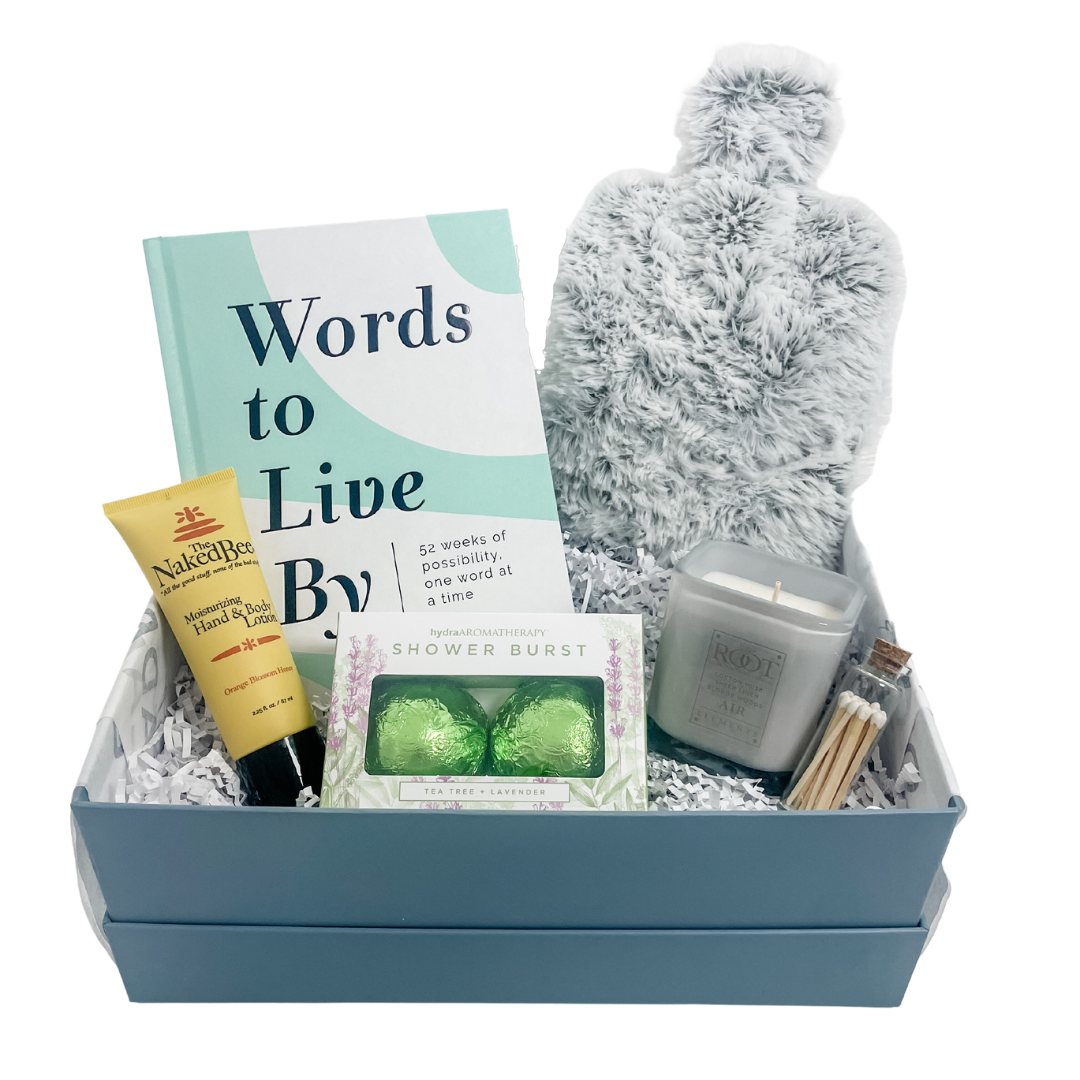 Time for Tranquility
Immerse your recipient in a tranquil escape with this curated ensemble, providing comfort and warmth. Melt stress with the French lavender-scented Warmies bottle, microwavable for heated comfort. The "Words to Live By" journal will inspire them on both the best and worst days, embodying a heartfelt sentiment. Complementing the ambiance, an air-scented candle pairs with a glass jar of matchsticks and the rejuvenating touch of The Naked Bee moisturizer. Elevate your senses with the Tea Tree and Lavender hydra-AROMATHERAPY Shower Burst. All nestled in our keepsake box with tissue, signature wax seal, and ribbon.
We always do our best to ship items out swiftly! In most cases, orders are shipped out the same day (if ordered before 12pm EST) or the next business day.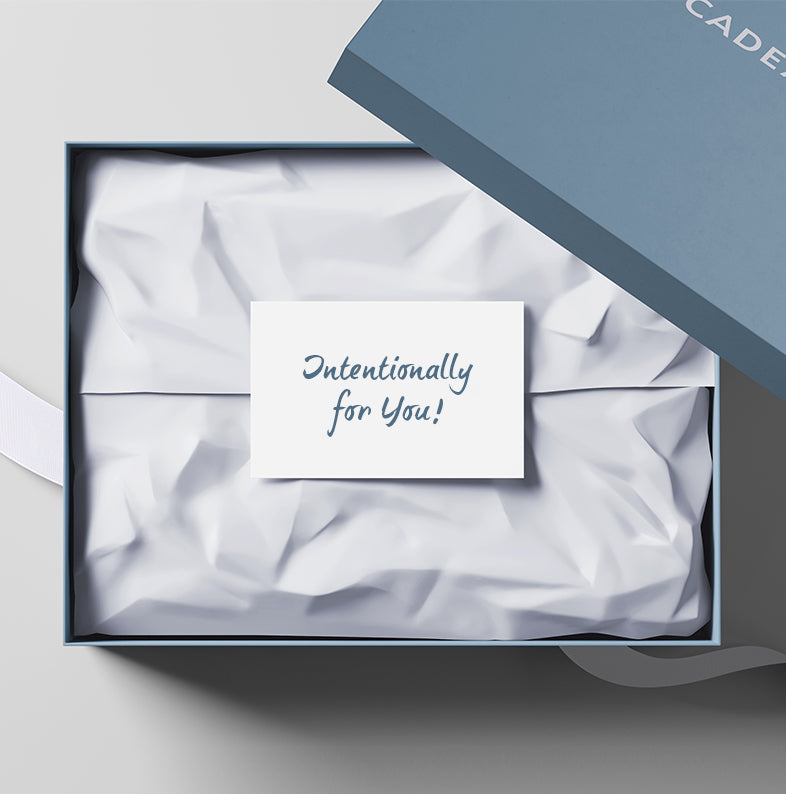 More than just a gift provider: we are your trusted partner
At Shop Cadeaux, we believe that every gift tells a story, a story of connection, appreciation, and genuine relationships. Our suite of services ensures that each gifting experience is memorable, personalized, and truly reflective of the sentiment you wish to convey.