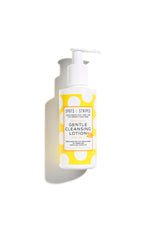 What is it?
A gentle cleanser for when a flannel and water just don't cut it any more.
How to use
At the beginning and/or end of the day, massage one or two pumps onto dry skin, concentrating on the nose, forehead and chin. Wipe off with a warm, damp flannel. For more Tween/Teen cleansing low-down
Claims and watch outs
100% made with love. 0% Parabens, Phthalates, Sulphate, and more
This cleanser has been formulated for skin only, not eyes. Don't use it as an eye make-up remover and, if you do get any in your eyes, rinse immediately with warm water.