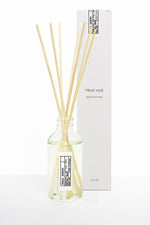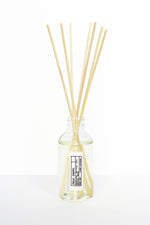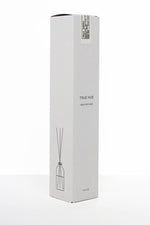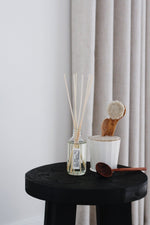 Notes: Sandalwood, Red Clay, Oats, Vetiver, Smoke
Wind blows through linen curtains from a sill left ajar. Palo santo wood - lit, left burning on a ceramic tile lounging on the corner of a stone mantle. The breeze wafting smoke around the room, chasing spirits away and allowing specks of dust to catch light by dawn.
The 4 oz, alcohol-free, phthalate-free and environmentally friendly formula is an easy and long-lasting alternative to fill your space with fragrance. True Hue scents come from essential oil based fragrance oils (all are Prop 65 verified). Flip over reed sticks every 1-2 weeks to enhance the output of fragrance. Bottle lasts between 2-3 months. Comes with 7 rattan reed sticks.