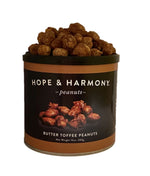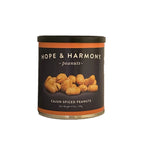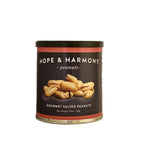 Butter Toffee: Crispy and light and melt in your mouth goodness just begins to describe these buttery sweet, sugar toasted peanuts. So scrumptious, you may have to "squirrel' them away for yourself!  Butter Toffee Peanuts are an all time favorite! 4.9 oz
Salted: These blistered big boys are absolutely bursting with crunchiness. Cooked to perfection in golden canola oil and sprinkled with salt, their hugely satisfying flavor matches their enormous size. Happy Eating!
Cajun: You might start craving jambalaya and gumbo after snacking on these. Our Virginia peanuts come to life in our spicy Cajun seasoning of peppers, onions, garlic and herbs to create a lively taste sensation that's sure to delight your taste buds!