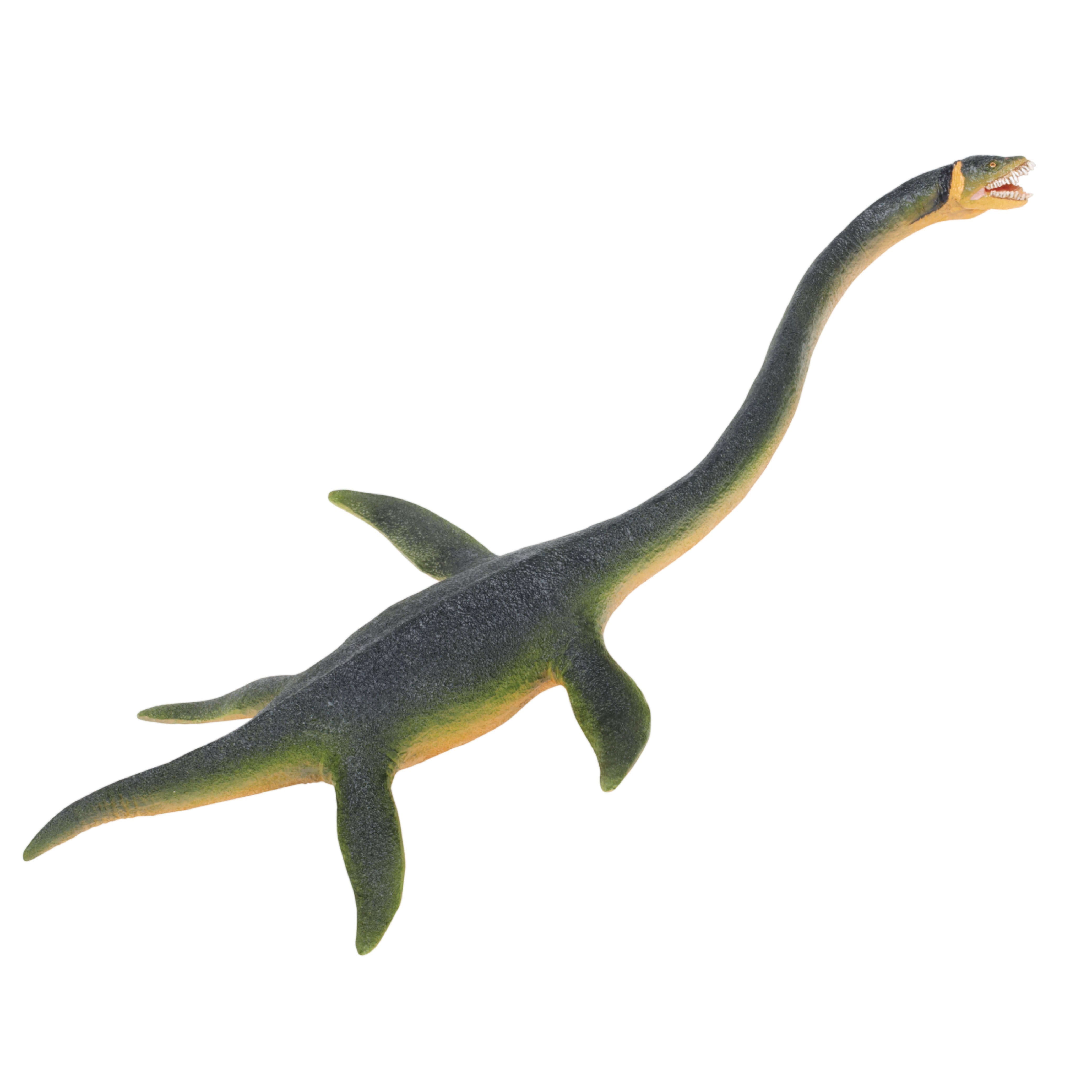 Elasmosaurus
Scientific Name: Elasmosaurus, which means 'thin plate lizard'. This odd name refers to the thin, plate-like bones in the hip skeleton of this animal.
Characteristics: At nearly 50 feet and three tons, Elasmosaurus was one of the biggest plesiosaurs. Although its head was quite small, its jaws were filled with long pointed teeth. Its long neck allowed Elasmosaurus to quickly swing its head in all directions and snatch fish as they swam by. All four limbs were modified into paddles that the Elasmosaurus used like oars to row itself through the water. The tail as too short to have been used for propulsion – it was probably used like a rudder to steer.
Size and Color: This model is 10 inches long and 4.75 inches wide. It has a dark green back so that its prey swimming above would not be able to distinguish it from the dark water below, and a lighter colored belly that blended with the lighter tinted waster and sky above.
The Elasmosaurus is part of the Wild Safari® Prehistoric World collection.
All of our products are Non-toxic and Bpa free.
Pickup available at ShopCadeaux Showroom
Usually ready in 2 hours
ShopCadeaux Showroom
Pickup available, usually ready in 2 hours
3160 Haggerty Rd
Suite C/D
West Bloomfield MI 48323-2001
United States
+12482426921
Ready to ship items are usually mailed the next business day. Quantities are limited and may not be available for group sales. For group sales, contact sales@shopcadeaux.com.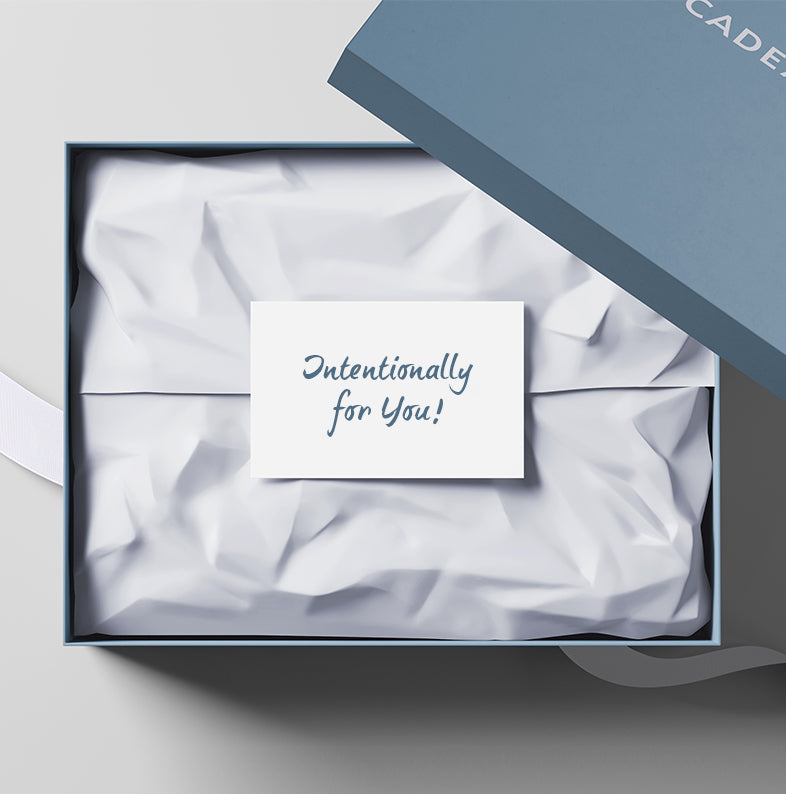 More than just a gift provider: we are your trusted partner
At Shop Cadeaux, we believe that every gift tells a story, a story of connection, appreciation, and genuine relationships. Our suite of services ensures that each gifting experience is memorable, personalized, and truly reflective of the sentiment you wish to convey.