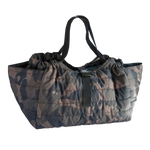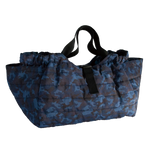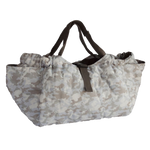 Made lightweight with quilt detailing, this shoulder bag measures approximately H12.60" x W15.75" x L11.81".

This shoulder bag is made from 100% polyester; casually finished with fluffy light-down-style fabric, guaranteeing you both comfort and durability that lasts over time.

Complete your getup with this quilted shoulder bag that's equipped with side release buckle belt, reversible color, stretchable opening, and different types of side pockets.